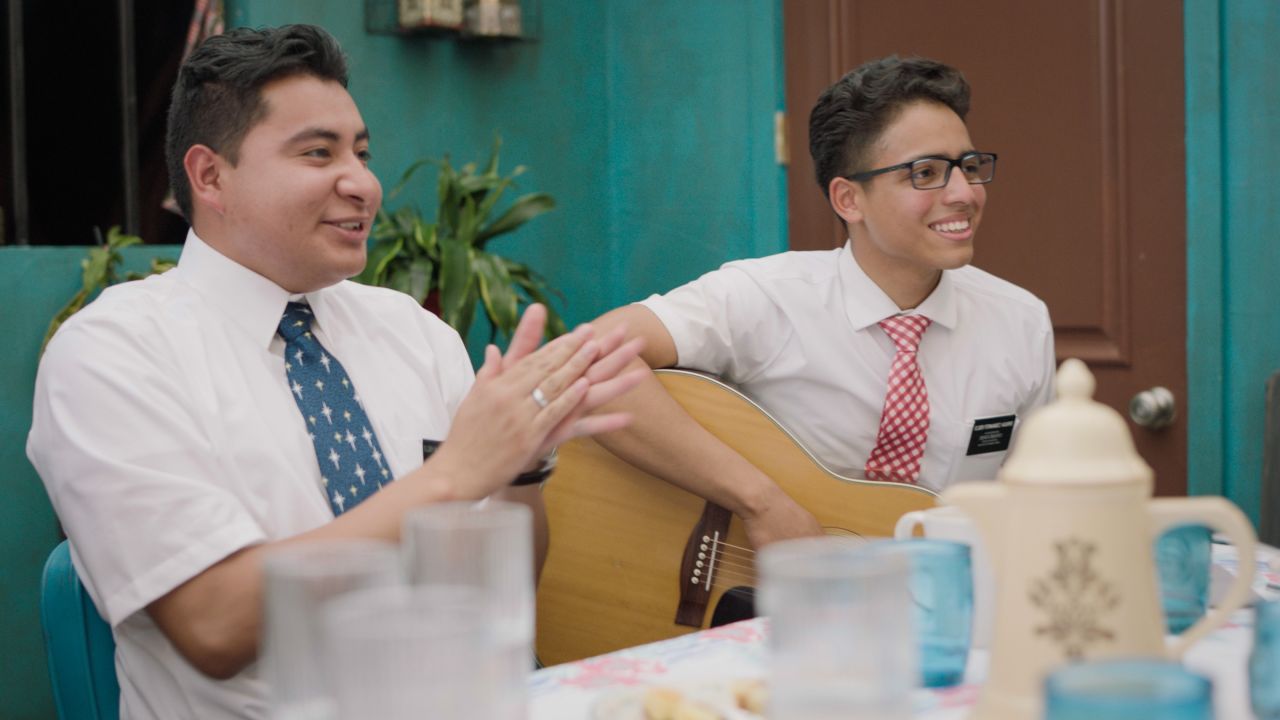 Proučavajte s nama, osjetite radost
Ovog prosinca ponovno proživite ljepotu i veličanstvenost božićne priče dok proučavate Sveta pisma s našim misionarima.
Hvala Vam. Bit ćemo u kontaktu.
Radujemo se našem razgovoru. Kontaktirat ćemo vas u narednih 24 sata kako bismo dogovorili isporuku. Ne možete čekati? Započnite razgovor s našim predstavnicima sada.
Error: Form could not be submitted at this time. Please try again or refresh the page to start over.
Bilo da vas zanima Luka 2 ili bilo koji drugi dio Biblije, u prosincu ćete imati neke prijateljske vodiče koji će vam pomoći pronaći novi osjećaj mira i svrhe.
Koje teme možemo proučavati?
To je na vama. Za početak možete:
Istražiti molitvu u Svetim pismima.
Proučiti božićnu priču.
Istražiti kako osnažiti svoj odnos s Bogom.
Naučiti kako Isus može donijeti mir vama i vašim voljenima.
Više načina za biti svjetlo svijetu